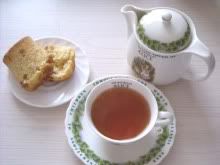 I had a leisurely morning off after a long time, and it's nice weather, even.
Thus, I was thinking about having some tea again, which I didn't have in a while, so I baked muffins and made tea.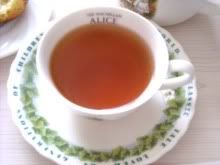 Today's tea has a black tea base, with cornflower, blueberry and cinnamon teas added in.
It would probably have been nice to add a little bit of tea with a stronger flavour.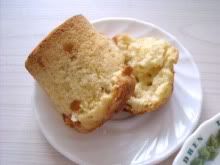 The muffin was an apple one.
I used candied dry apples, which really added to the texture, but put very little sugar in the batter. It's still breakfast, right?
I didn't have milk, so I used soy milk instead.
By the way, I also didn't have butter so I used vegetable oil, and besides making the batter much easier to prepare, it gives the muffins a nice, light texture.
They are simple and tasty, and you can arrange them in a lot of ways.
In this good mood, thinking about this fiiinneee weather and this fiiineeee morning, I had breakfast and listened to music called "Twilight" (it was one song on repeat), haha.
Well, I still have lots of stuff to do today, so I'm doing my best.
Currently, I'm indulging in the praised activity of doing my laundry, haha.