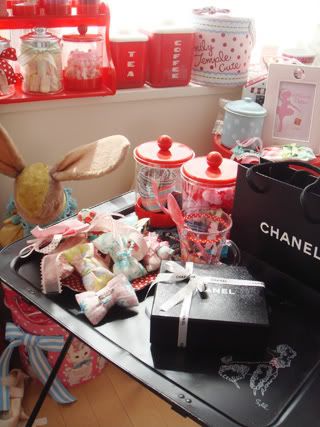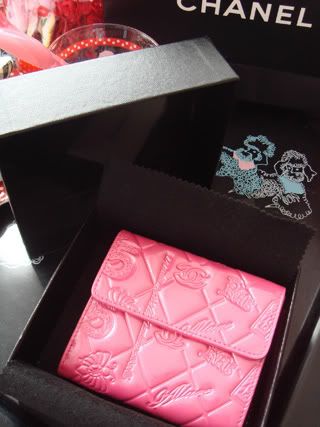 SS 2010
CHANEL ☆ Symbol Charm Wallet
It's a really cute wallet with the pressed in charm symbols.
I got it from Leader for White Day.
It's seldom to get something like this from him, I wished for a vintage stuffed bunny.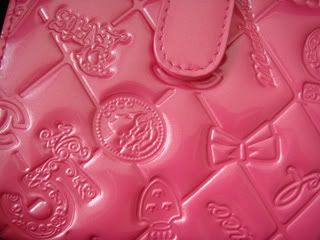 Lots of bows and logos.
If you look closely at fuchsia pink it starts to look a little like lamé.
There are orange, red and sapphire blue colourways, it's quite a POP-ish lineup.
I wavered between a big wallet or one that folds up several times, but now it turned out campact sized.
I'm really happy I came across something I really liked after a long while (´∀`*)